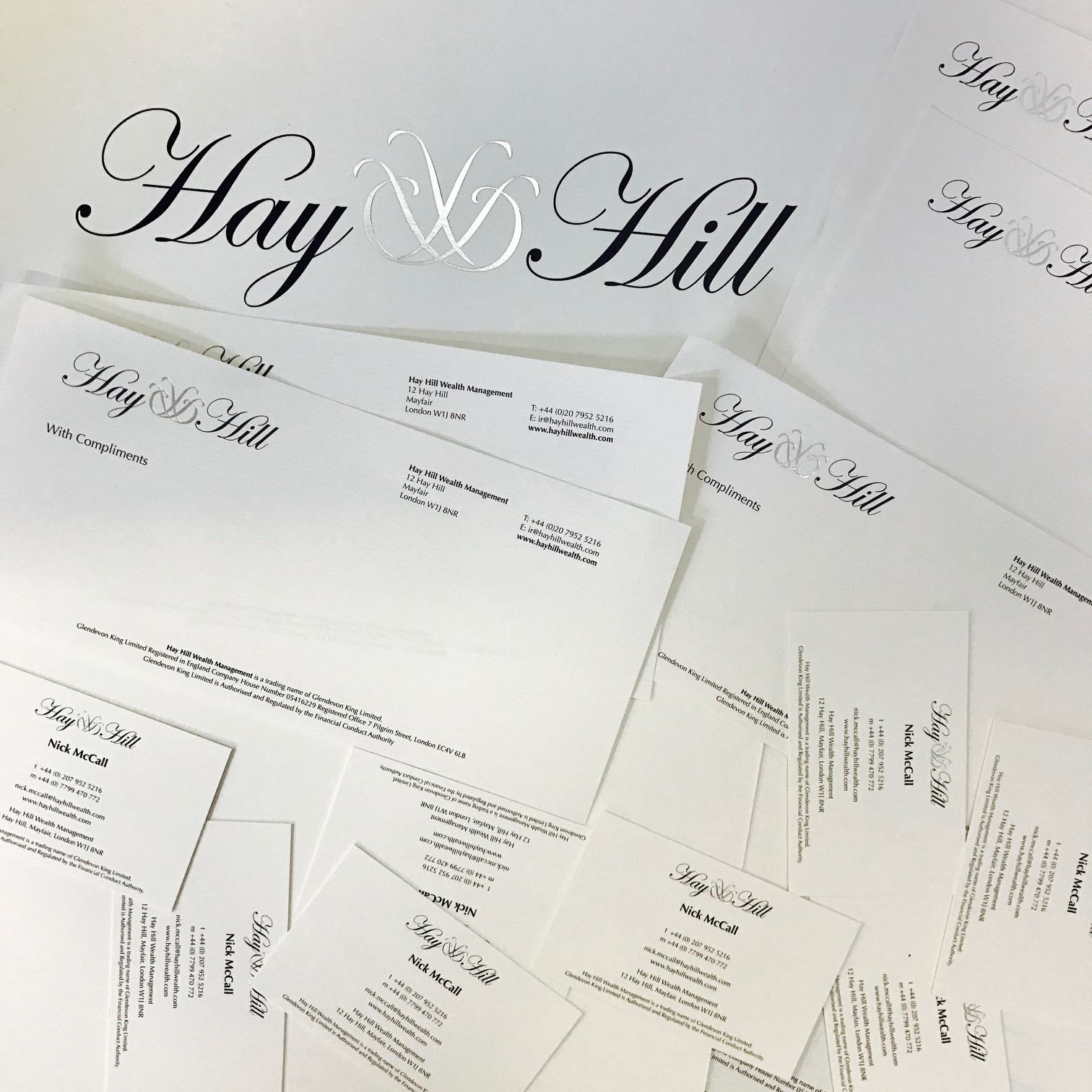 Hay Hill
For Hayhill we've done much more than print. We have updated their branding by designing a new logo and creating an in keeping set of stationary to represent their company in a consistent and professional manner. This then lead to the print of a variety of stationary, letterheads, compliment slips, envelopes and business cards, all including a finishing touch of silver foiling.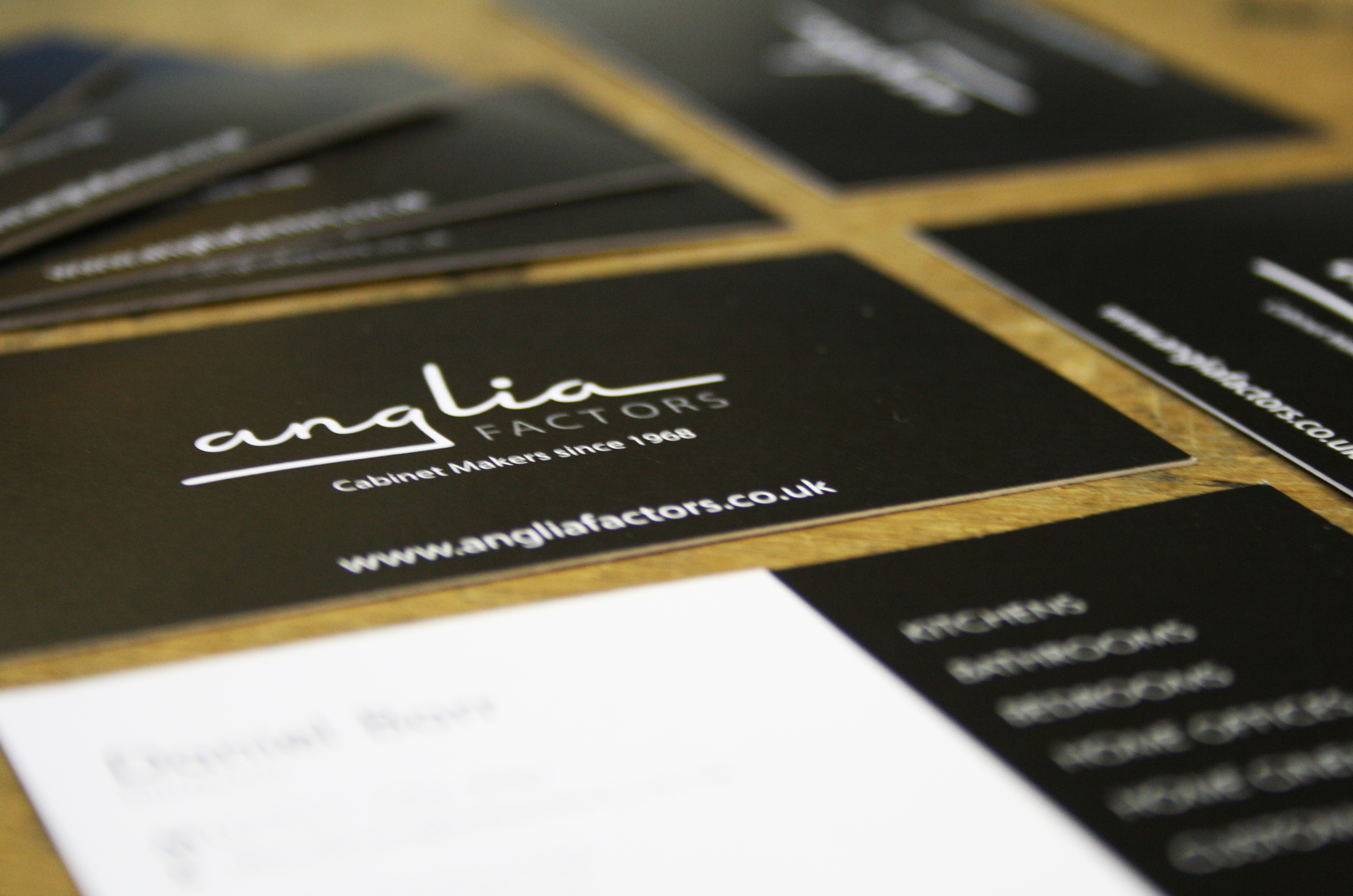 Anglia Factors
Over the years we have supplied much printing for Anglia Factors, including folders, notepads, planning paper and business cards.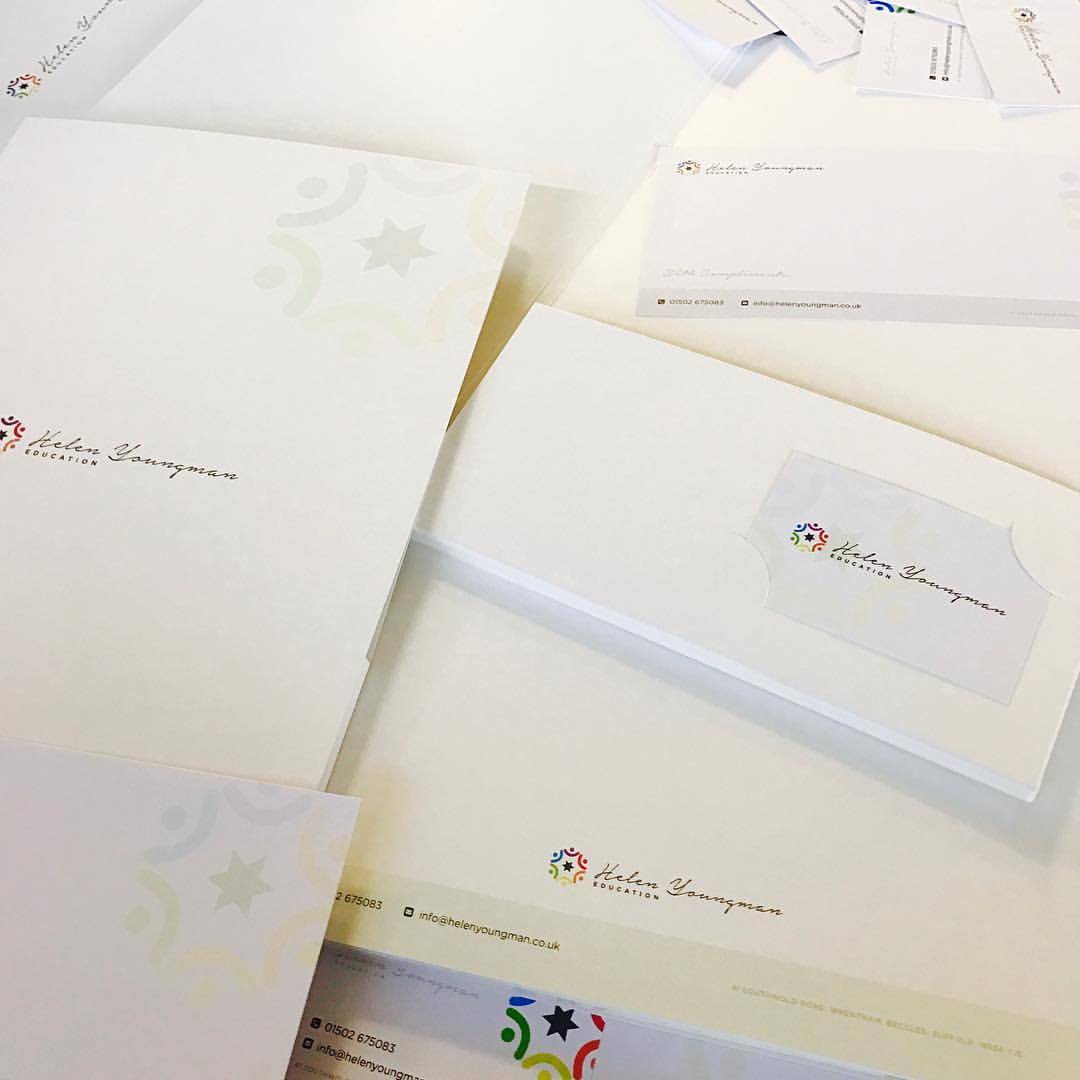 Helen Youngmen
Helen Youngmen is another client in which we supply a range of stationary, including folders with a pocket and business card slot as shown, presenting the company in a professional and oragnised manner.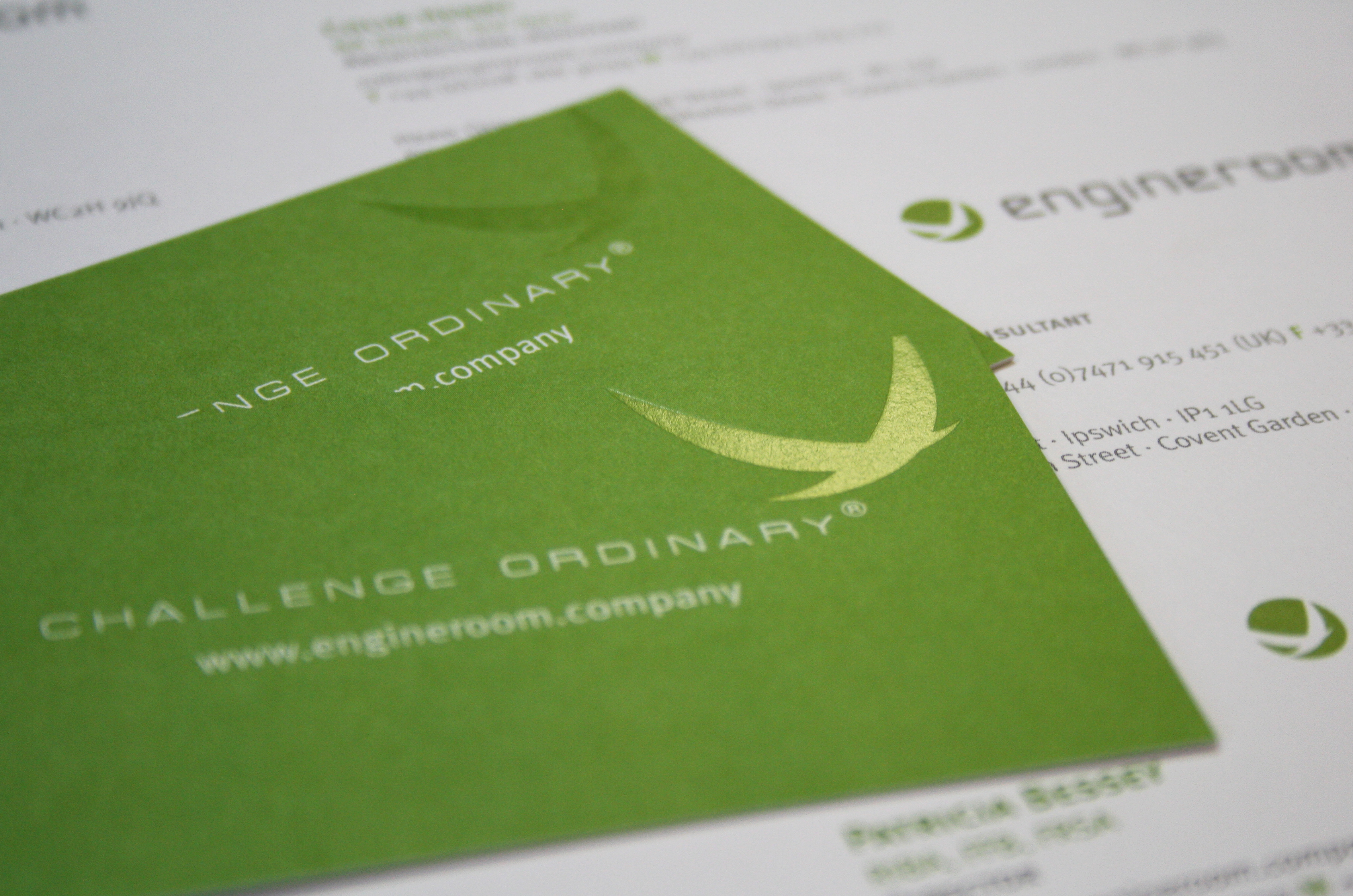 Engine Room
With the extra finish of Spot UV Gloss to Engine Room's business cards, it truly adds a sense of luxury to impress the client. Going this one step further will make your company stand out when a client is looking back through their collection of business cards.
Get in touch with us today